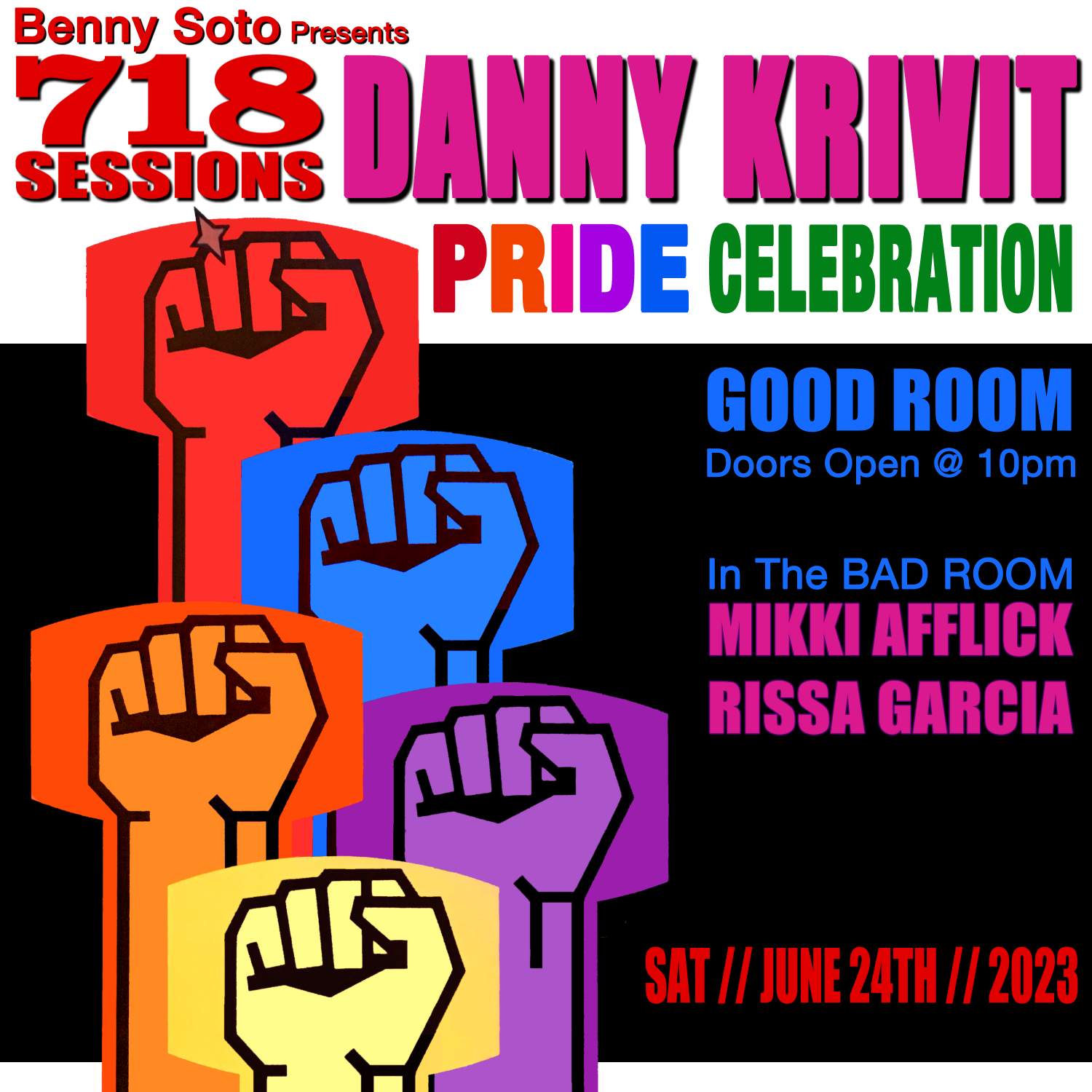 Saturday, June 24th
I've got a deeper love
A deeper love
A deeper love inside and I call it
PRIDE!
718 Sessions is Celebrating...
Join us as we celebrate PRIDE 2023 with the One and Only Danny Krivit! ALL NIGHT LONG!
In the bad room:
Mikki Afflick
Rissa Garcia
Doors 10pm
$5 for First 100 people before 11pm!
$15-$20 LIMITED ADVANCE TICKETS On Resident Advisor. $30 at the door.