The Trapeze Loft & Tanya Gagne presents:
TEAM SPIRIT ANIMAL SQUAD!
Galapagos Art Space
16 Main Street
DUMBO
www.galapagosartspace.com
Friday, August 28th
Doors: 8:00pm/Show: 9:00pm
Tix: $20.00
For Tix:
www.smarttix.com
TEAM SPIRIT ANIMAL SQUAD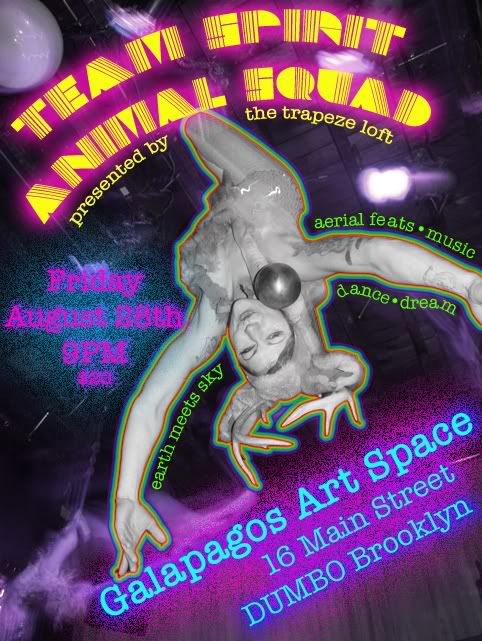 A TOTEMIC FEAST of ANIMALS and the SPIRIT
Aerial Feats Music Dance Dream
Earth Meets Sky
Come dressed as your favorite spirit animal and
lose yourself in our ecstatic ecosystem!
Starring:
VIC THRILL
Bamian.TV
Lone Wolf & Cub
The Bad Mittens
T-POW!
For more information, please visit:
http://www.thetrapezeloft.com/